The Transfer function operates to enable a user to work with inventory transfer batches.
The primary focus is to allow a user to pick items that will be delivered to a new location for an inventory transfer. For help initiating the batch transfer in the web app, view article Inventory Transfer Tool.
(Legacy App) (WMS App)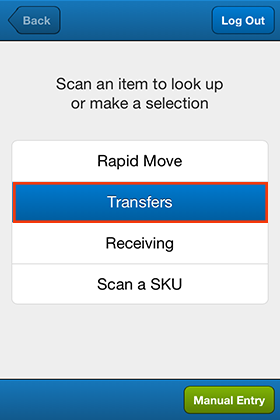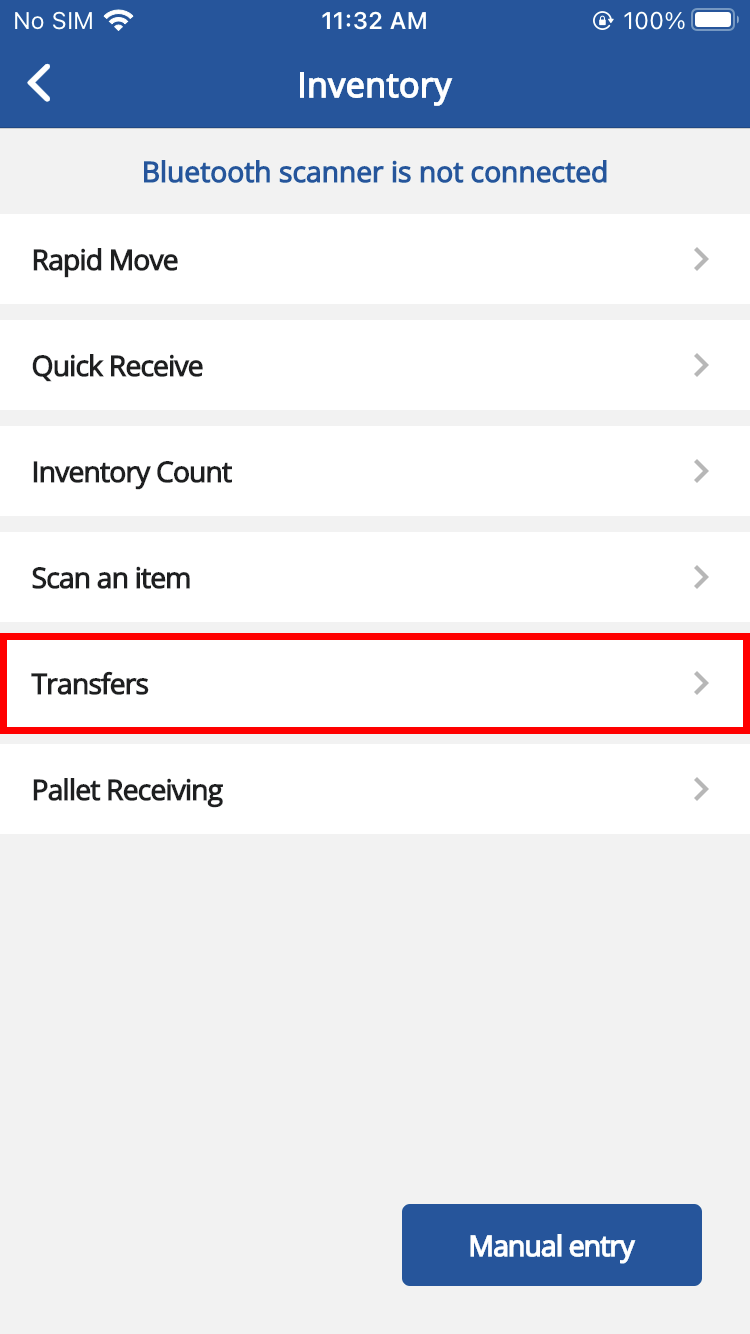 Users will then be able to see the transfer batch on their device and select the assigned batch.
(Legacy App) (WMS App)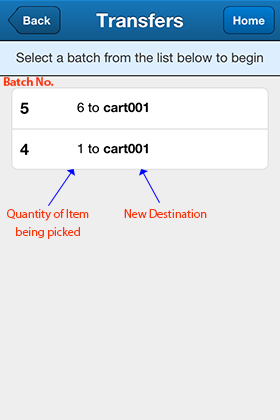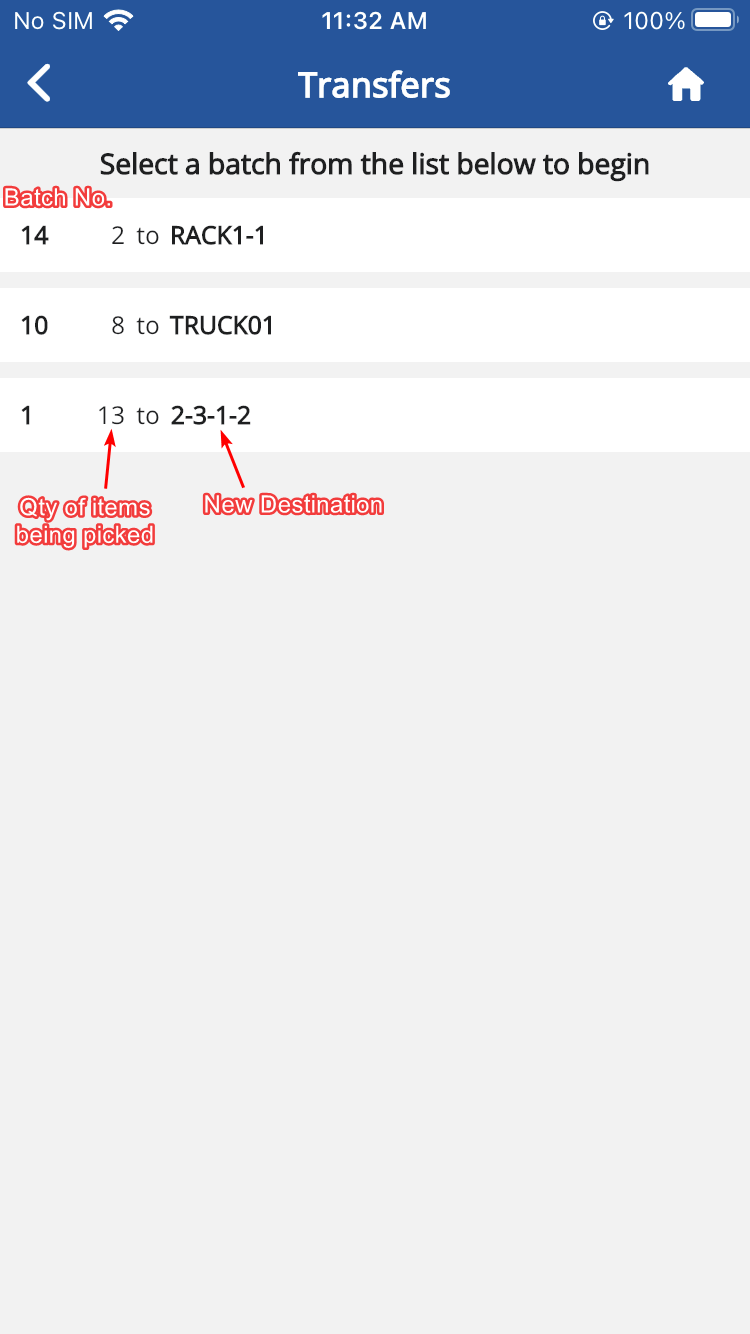 For each item, the handheld console will display the following:
(Legacy App) (WMS App)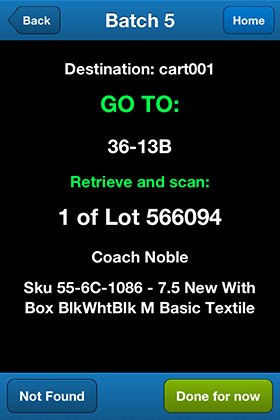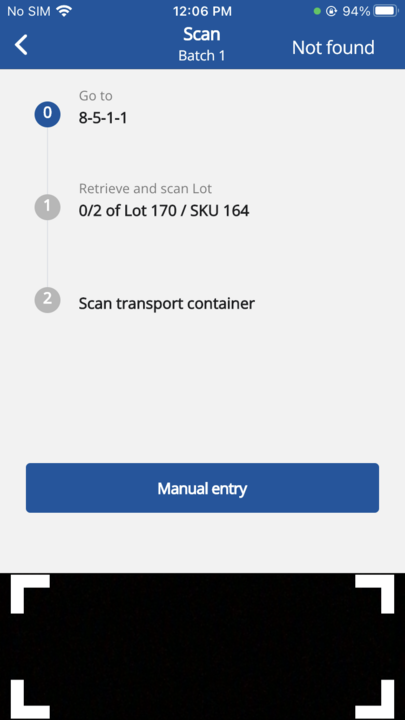 Location of the Item (e.g. 36-13B) or (e.g. 8-5-1-1)
Quantity of Item (e.g. 1) or (e.g. 2)
Lot ID number (e.g. 566094) or (e.g. 170)
Description of the item with SKU (see sample picture above)

Once all items have been selected, the device will show completed and the batch will disappear from the selection screen and the transfer batch will be completed.