Map Carriers to Ship Services
Go to Administration > System Config > Ship Services.
At the bottom of the Ship Services pane on the left, press the [Add Service] button. Name the service level.
If desired, you may also label the service Speed and set Cancel Days before an order is canceled.
At the bottom of the Carrier Class Mappings pane, press the [Add Mapping] button.
Under Carrier Class, select the desired mail carrier service. *If you have multiple accounts configured for each carrier, you may select a specific account from the "Carrier Account" dropdown. If left to "Auto", RetailOps will automatically select one of your accounts for that shipping carrier.
If desired, you may create multiple Carrier Class mappings and set rules that determine the different carriers that can be used for different shipments. Read this article, "Configure Rules-based Shipping", for more info.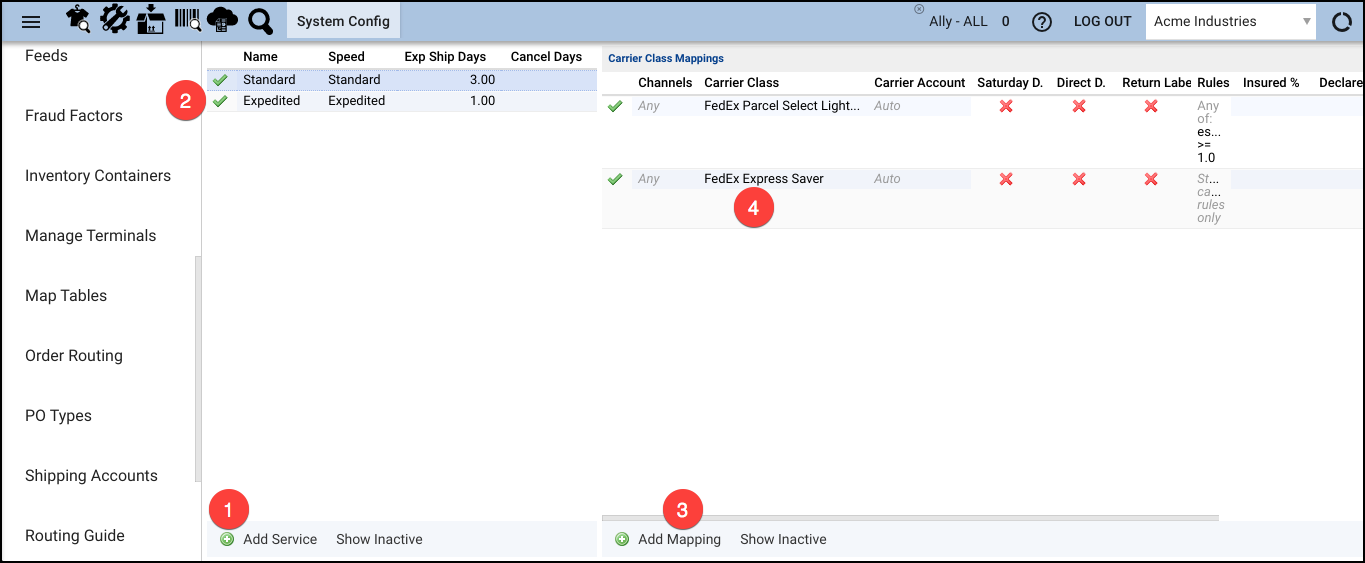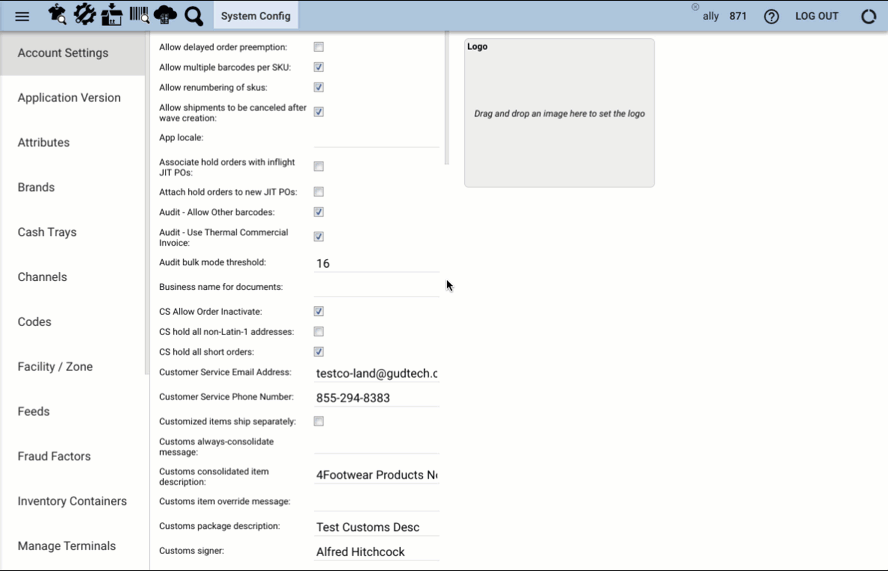 Map Ship Services to Channels
When creating a new Ship Service, you'll need to map your customer facing shipping name to the RetailOps Ship Service. For example, if you offer your customers a shipping service level named "Free Shipping", you could map this to your "Economy" ship service in RetailOps. The "Mapping" field must match your customer facing ship service name exactly.
RetailOps also allows you to map the same Ship Service to multiple channels, eliminating duplicate shipping services. For example, if you offer "Free shipping" on your main site, and "Free Ground Shipping" on your secondary site, both could be mapped to your RetailOps Ship Service titled "Free Shipping".
Click to expand the Channels pane. Select the desired sales channel.
Switch to the Ship Services Mappings tab. At the bottom of the tab, press the [Add Mapping] button.
Enter a Mapping name. Mappings are named after the customer-facing shipping options available for the sales channel. (Please note, this field is case sensitive, and must match the customer-facing shipping name)
Select the Ship Service level.