Manage Submitted Ticket Requests
The RetailOps Help Center portal gives you visibility on your submitted ticket requests so you can manage them accordingly.
In the Help Center portal, if you click to expand the drop-down menu under your user name in the top-right corner, you can go to the My activities page. From here, you can view your submitted requests, requests on which you've been CC'd, and all requests from your organization.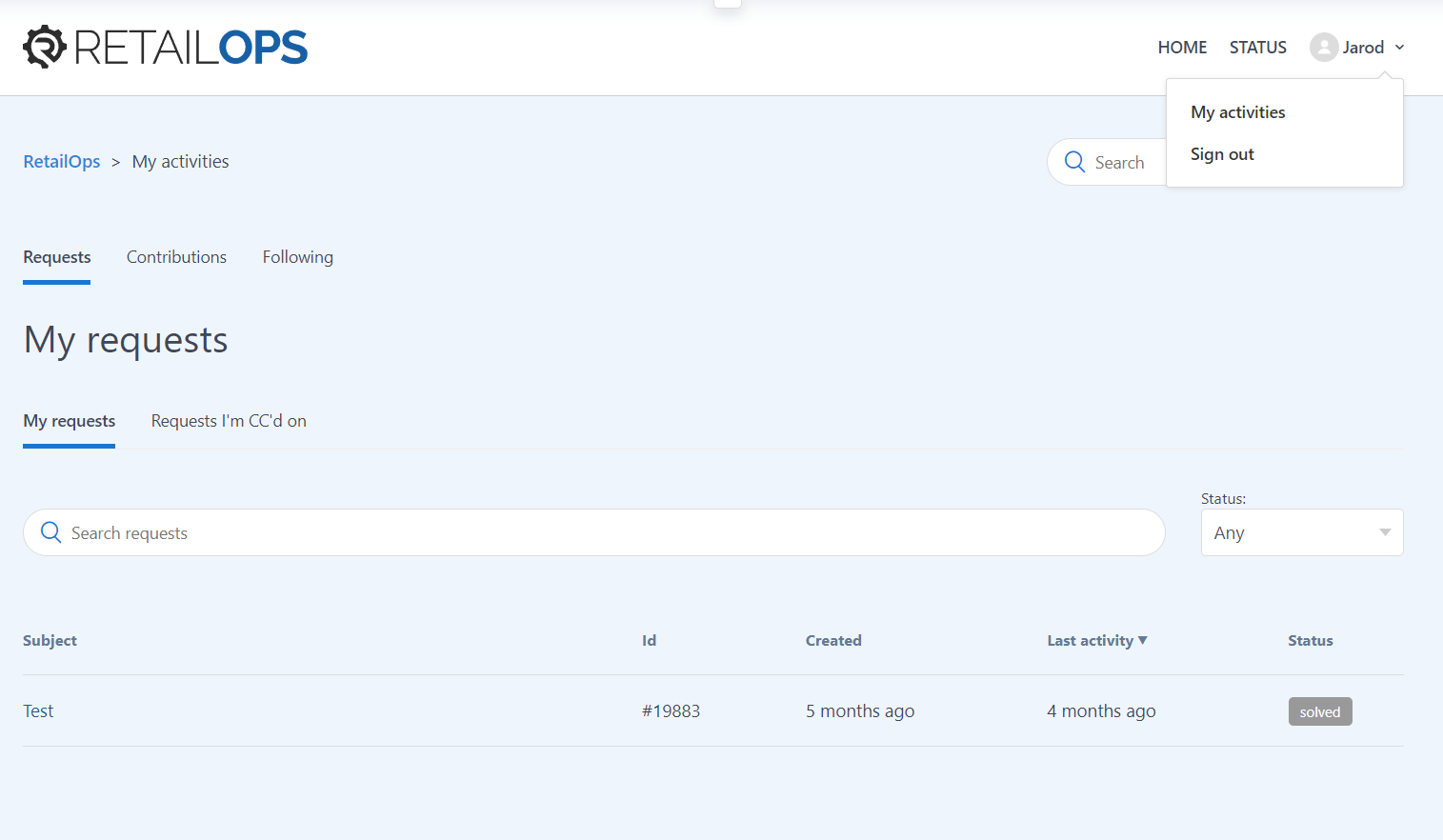 View and Respond to Individual Ticket Requests
You may also view and respond to individual tickets using the Help Center portal. Once you open one of the tickets, you can view all messages from the thread along with relevant details. You may also respond at the bottom.