Serial numbers are relevant for selling a variety of products such as electronics, machinery, appliances, and even instruments. A serial number is a unique identifier assigned incrementally or sequentially to an item, to uniquely identify it.
How do I enable serial number entry for my instance?
To enable this feature, you must select an attribute and create a meta field for serial number entry. We recommend selecting an attribute that indicates the product category. The meta field will be used to indicate the specific attribute values that will trigger this feature. Enter a "Y" in the meta field for the values desired.
After selecting an attribute and creating a meta field, send the attribute and meta field names to RetailOps Support so it can be configured on the back end.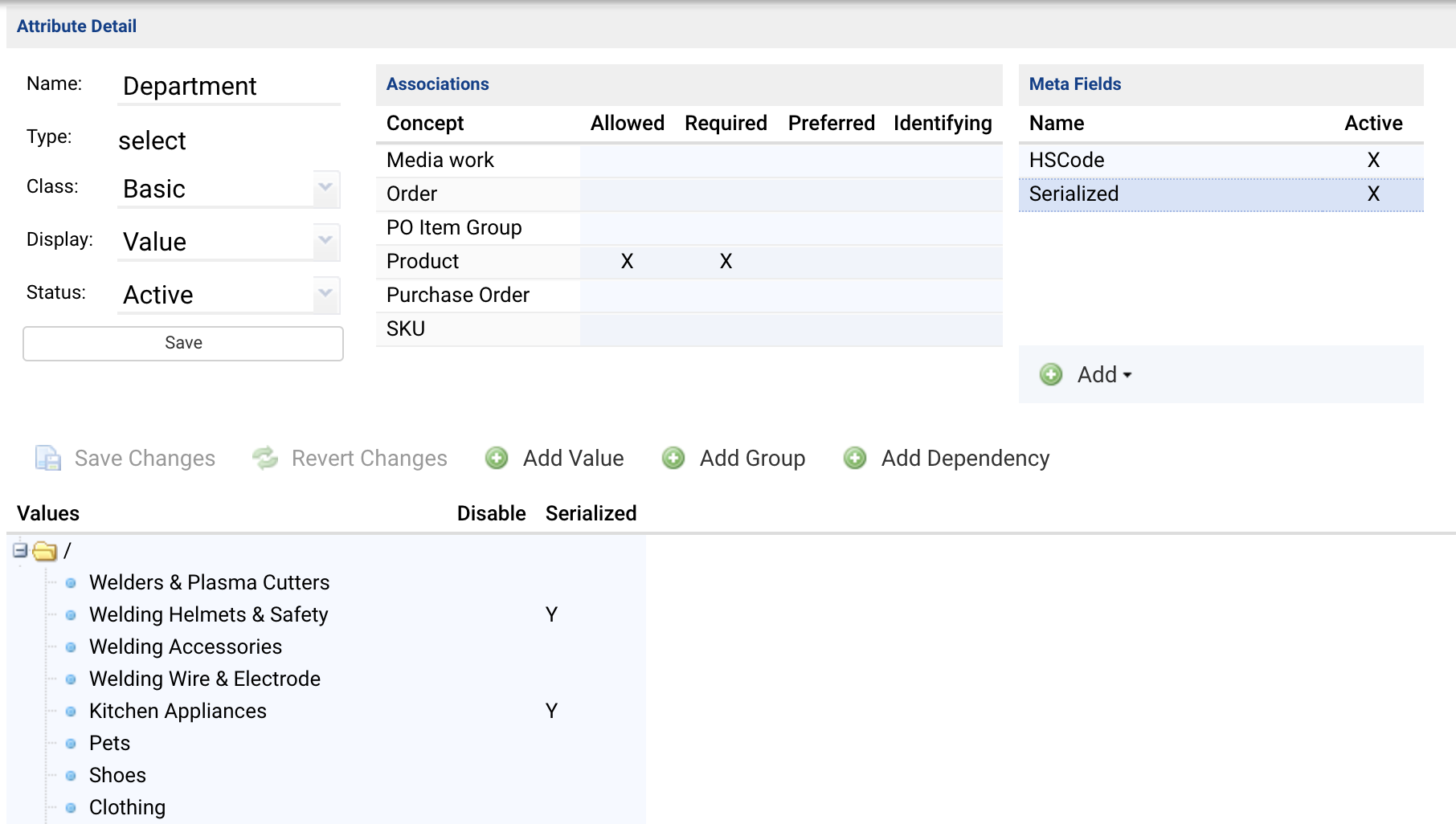 How do I enter serial numbers?
Once serial numbers have been enabled in your instance, you can enter serial numbers in the Product Receiving process. If the item has one of the designated attribute values, after you press the [Receive Lot] button, you'll be prompted to enter the item's serial number.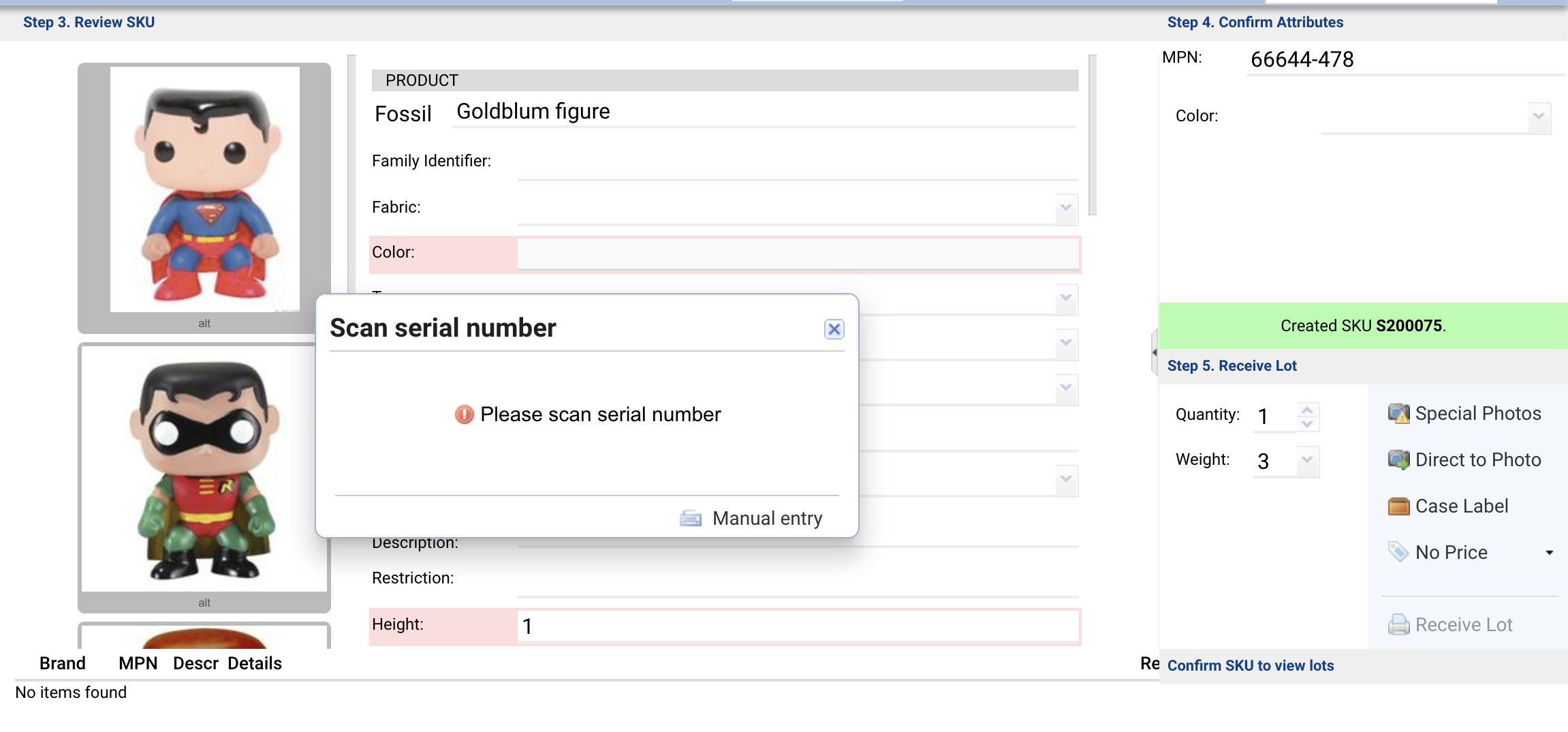 Where are serial numbers stored?
Serial numbers can be viewed in the PIM by opening the Inventory Lots window.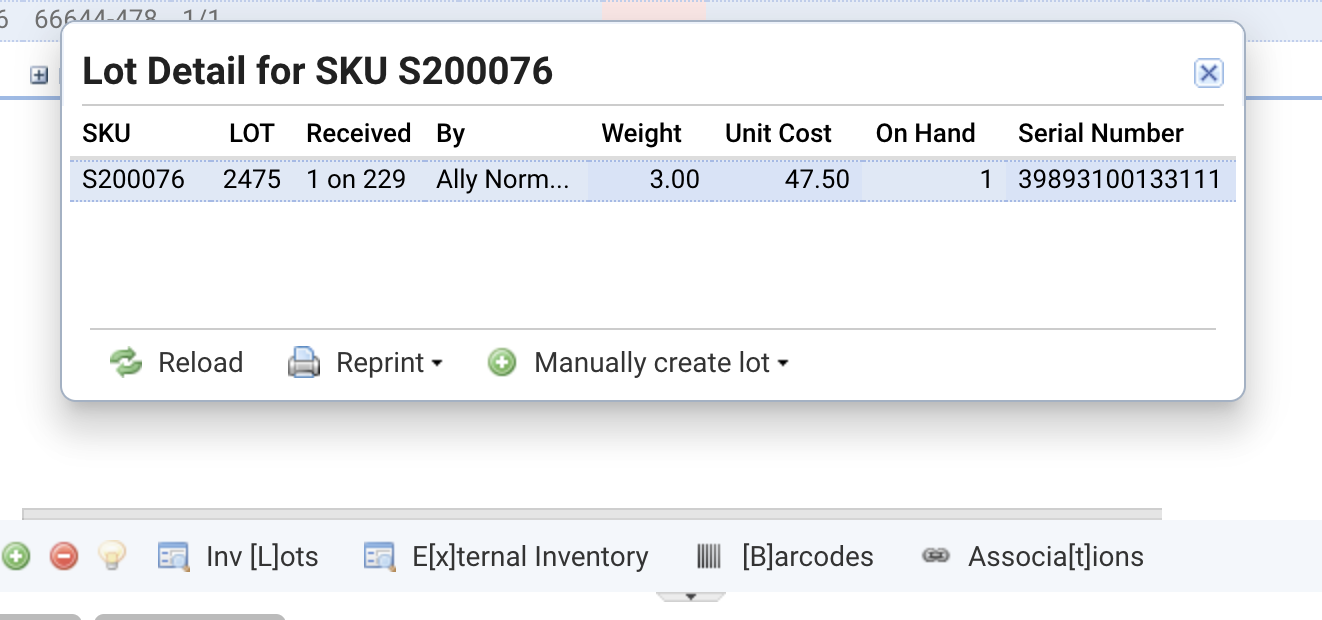 Why can't I add quantity to a serialized lot?
As each serialized item is unique, you are not able to increment the quantity of a lot which was received with a serial number. This prevents inventory inaccuracy and possible liability caused by inaccurate serial number records.