RetailOps 2.9.110 is available now! To upgrade your account to 2.9.110, navigate to Administration > System Config > Application Version. Select [Test Version] to preview this version in your browser only, and [Upgrade Account] to upgrade your account for all users.
Update:
Updated - Channel Settings - Allow setting of allowed/excluded fulfillment actors in System Config > Channel Settings
With this update a new box appears at the bottom of the Channel Settings page which allows for inclusion or exclusion of specific fulfillment actors, i.e. Facilities or Vendors, from a specified Channel.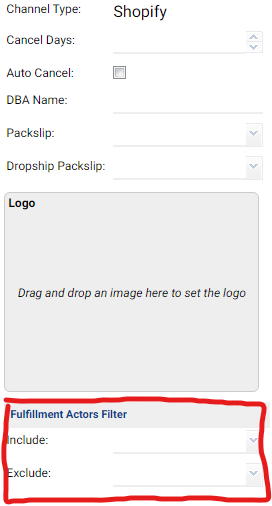 Issues Fixed:
Fixed - Reporting - Reporting UI Bugfix