New customer records are created when your orders import from your sales channels. Alternatively, you can add new customers to your database manually through the Customer Service tool to manage their orders and returns.
Go to Customer Service > Search.
On the right-hand side of the screen, press the [New Customer] button.
Enter the customer's Name, Email, and Phone number.
Enter any special Tags associated with the customer.
If needed, add any special notes about the customer.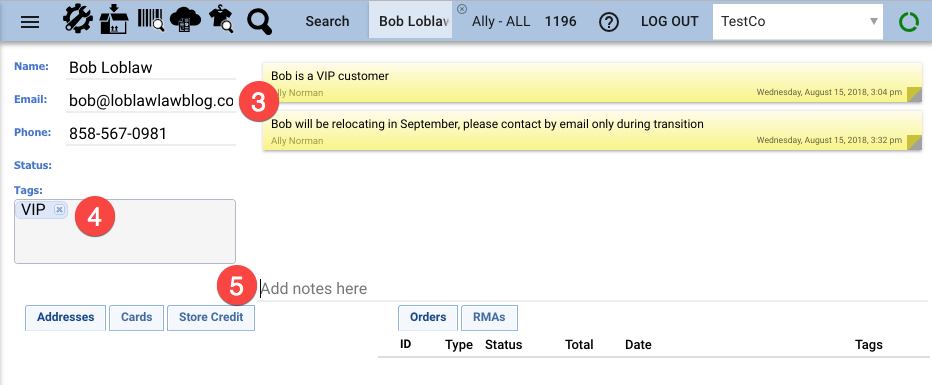 Add a New Address
At the bottom of the Addresses tab, press the [New Address] button.
Enter the Street Address and Country.
Enter either the State and City together or just a Zip/Postal Code or both.
Optionally, you can also enter a Name, Company, and Phone number.
Name the address profile.
Press the [Save] button.
Address verification: If the data matches more than one address, you will be prompted to edit the data to match one of the results. If you would like to bypass verification and save the data anyway, you can press the [Save WITHOUT verifying] button.