RetailOps now offers a direct integration with the global address verification service, Postcode Anywhere. When your Customer Service team is entering a new address, or correcting an imported shipment address, you now have access to an international database to ensure your package is sent to the correct place.
To learn which countries are available for validation using Postcode Anywhere, please visit this page: Postcode Anywhere - International Address Validation
Set up Postcode Anywhere account with RetailOps
If you'd like to use Postcode Anywhere with RetailOps, you'll want to visit www.pcapredict.com/ and sign up for a new account.
Once logged into your PCA Predict account, select New Service from the lefthand navigation menu.

Under "Other Services", select "API Key" to generate an API key for your account.

Contact RetailOps Support with the following:

API Key
Account Code (This is emailed to you during signup. Typically, the email subject line is "Welcome to PCA Predict! [Account: 12345]".
Using Address Validation
If you have a Postcode Anywhere account hooked up to RetailOps, you can use their address verification service when entering/modifying an address in the following tools:
Customer Service
Shipment Audit
Vendor Management
Point of Sale
Enter your customer name, and begin typing the address details. You will be prompted with suggestions on the righthand side. Selecting an address from the list will automatically fill in the address fields, and return you to the tool.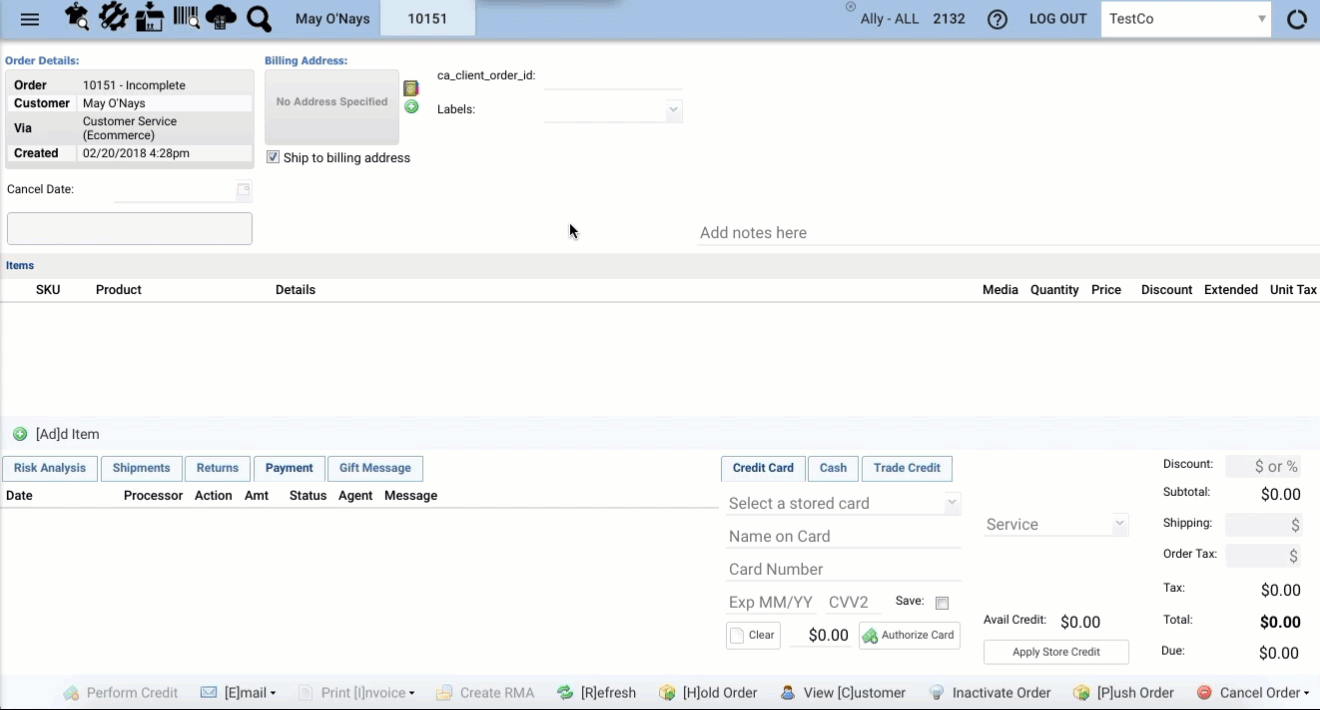 *RetailOps is not a PCA Predict reseller, please contact PCA Predict with any account questions or issues.