Beginning in RetailOps version 2.5, you can email customers directly from the Customer Service tool. RetailOps currently offers six prebuilt profiles for you to use.
The standard profiles are as follows:
Invoice - a simple breakdown of all order items

Tracking update - a simple notification to send to your customers regarding their order tracking (please be sure to add the tracking number!)

Order Cancellation - notification that the customer's order has been canceled

Return Processed - notification that returned items were received and processed

Contact Us - request for the customer to contact your Customer Service team to resolve an issue with their order
Invoice - listing of order items and order totals
To email customers from the Customer Service Tool:
Locate and open the order for the desired customer.

Select [Email] from the bottom navigation bar.

Select an email profile.

Edit the email profile to your liking, and select [Send] to send the email to the customer.
Items to note: RetailOps presently does not store a copy of the message sent. An order event indicating the user and email profile will be listed in the order event history. Replies from the customer will be found in your email system, not in RetailOps.
Invoice Profile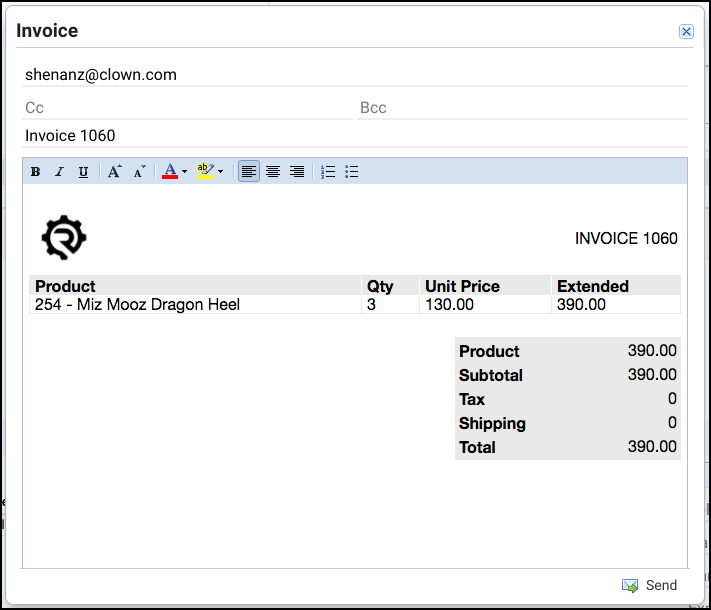 Tracking Update Profile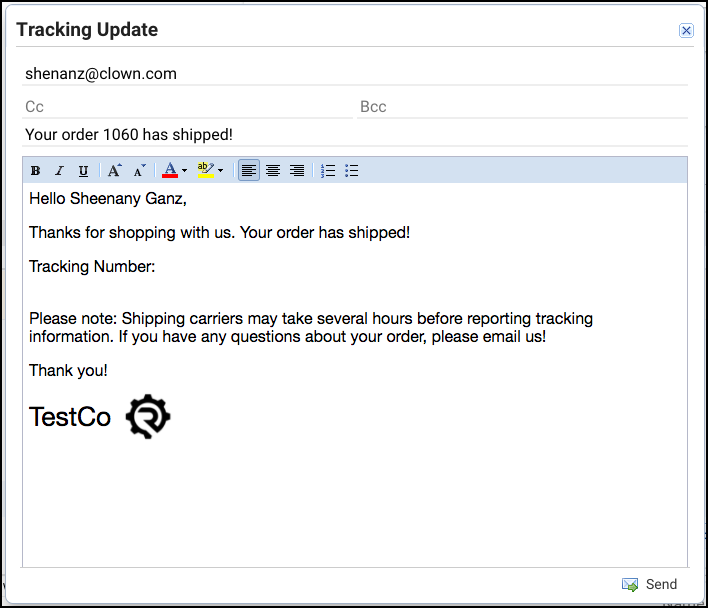 Order Cancellation Profile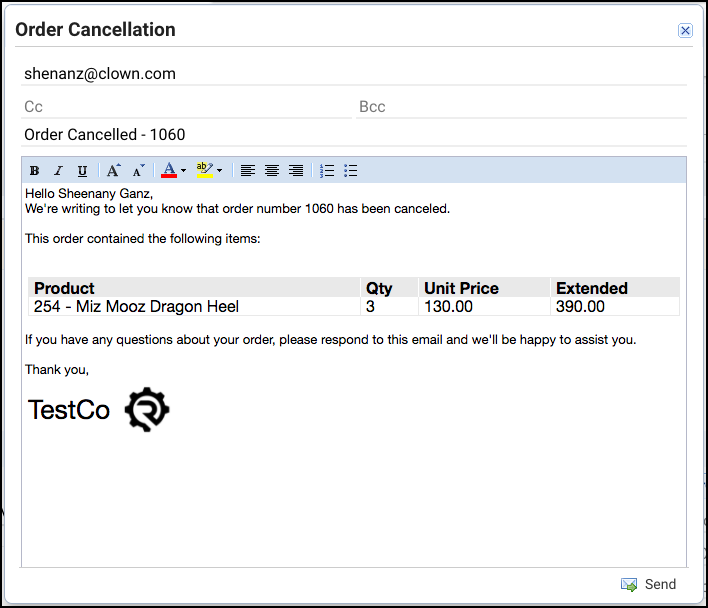 Return Processed Profile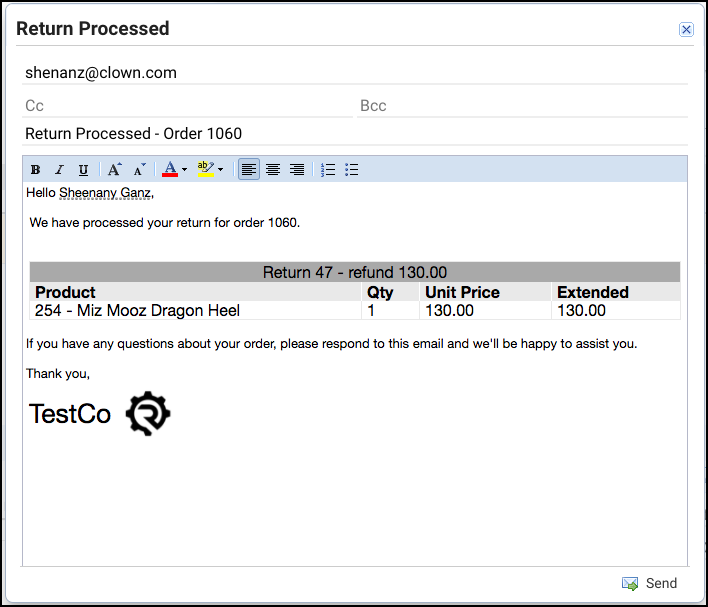 Contact Us Profile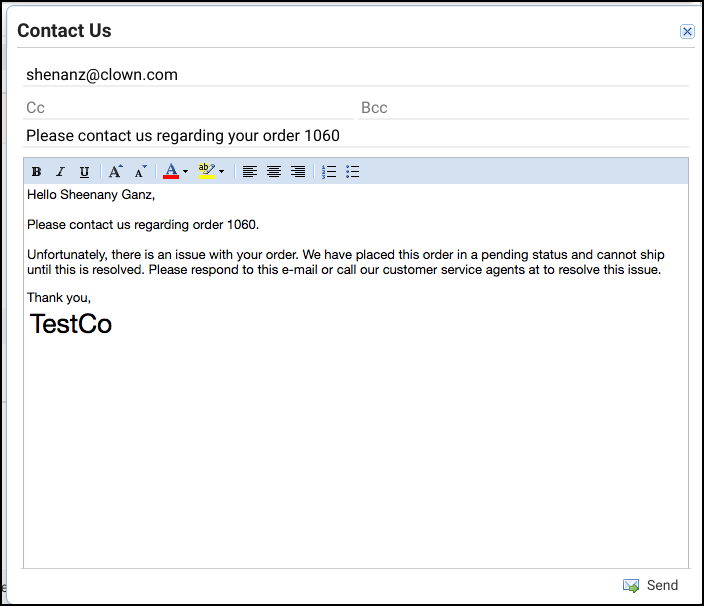 Invoice Profile