Using the data import tool, you can upload SKU level or product level attribute data. An example of SKU level data may be a shoe's size and width, which are specific to that SKU. An example of product level data would be the product title, product description, or country of manufacture- attributes which apply to all SKUs in the product family. In this article, we'll talk about uploading product level data to your catalog.
To learn more about the Data Import tool, check out this article: Update Data in Bulk Files
For this example, we'll be updating the product level attribute "Country of Origin".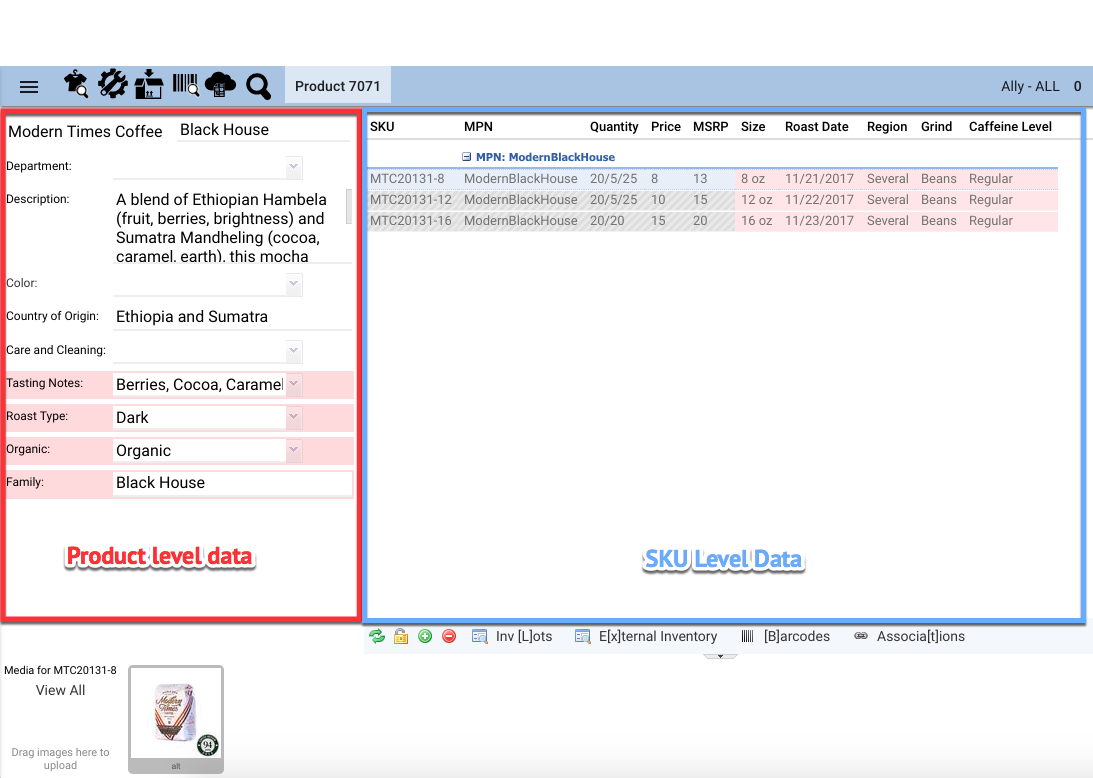 Create your CSV file
Create your CSV file with the product ID (7071 in our above example), one SKU from the product family, and the product level attributes you would like to modify. (Note: Presently, it is necessary to include at least one SKU from the product family, even if you are not uploading SKU level data. This is expected to be fixed in a later version.)

Upload and Process your file
Upload the file:

In the navigation menu, go to Administration > Data Import.
Drag and drop the desired upload file from your computer into RetailOps.
After the upload is complete, click on the file to open it.

Select or create a new import profile. For updating Product level data, we recommend using a data import profile that looks like this:

3. Map your Product Attribute column: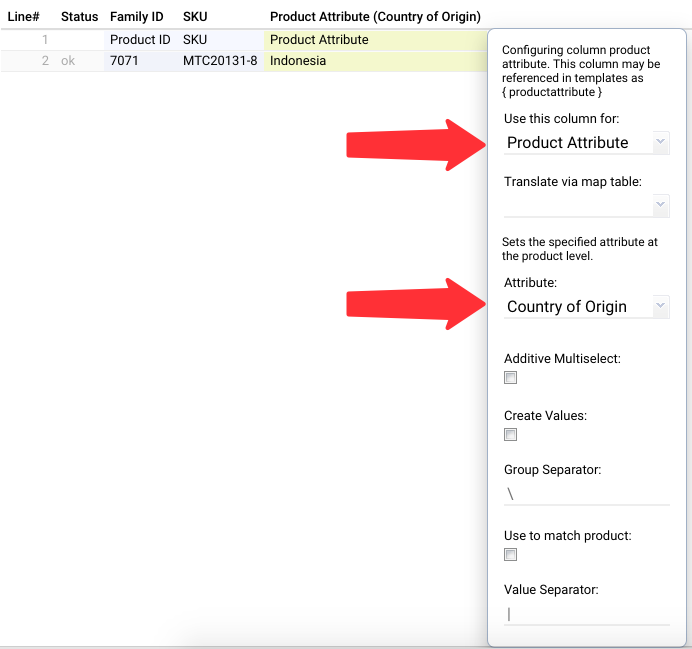 4. Your file is now ready to process. If there are any errors in the data, the [Error] button will display the amount of errors. Click on the button to show only the rows with errors (displayed in red) and hide all others. If there are no errors, select [Apply Changes] to process your file.