On occasion, it may be beneficial to manually determine what facility or vendor order items are fulfilled from. Perhaps a customer has specifically requested an item be fulfilled from a nearby facility, or there is a unique situation that cannot be accounted for in Cost Based routing. In this article, you'll learn how to reroute individual order items to a different facility or vendor.
*Please note- this option is not a substitute for Cost Based Order Routing, and should be used sparingly. You may only reroute orders in a "Ready" state. This option is only available in version 2.7.1 and later.
Manually Route Order Items
1. To begin, select your order from the Customer Service Search tool.
2. Above your order items, locate the dropdown column menu, and select "Manual Routing".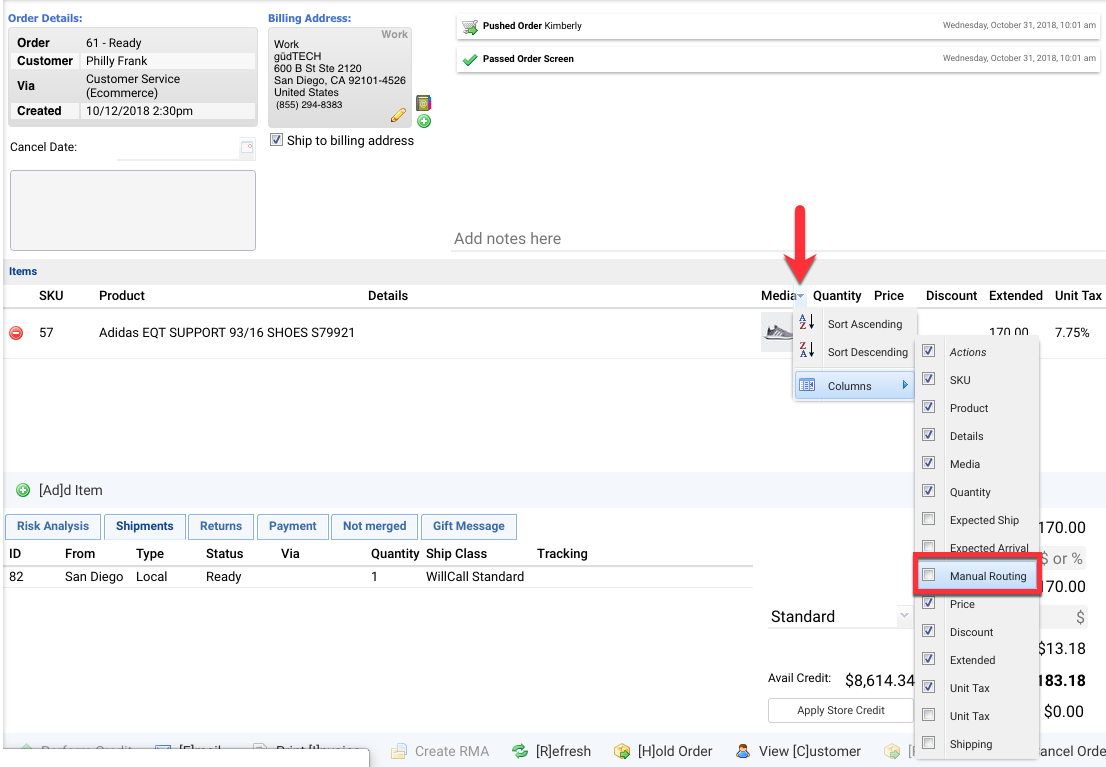 3. Once the Manual Routing column is displayed, click into the row to expand the dropdown to see all possible routing options.
*Please note: In version 2.7.1, all vendors and facilities will be shown in this list, regardless of inventory availability. You will not be able to route items to facilities without inventory, but the list will be unfiltered until RetailOps version 2.7.2.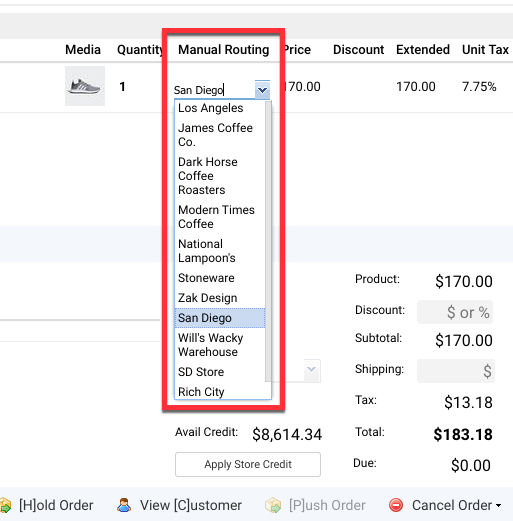 4. To reroute the item to a different facility or vendor, select an option from the list. Repeat for any remaining order items you would like to reroute.